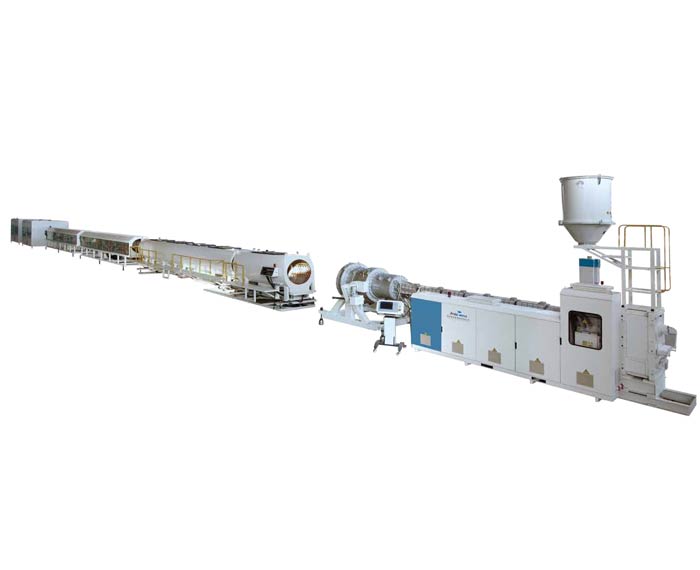 Venus hometown the water supply project 80 kilometers across
Venus's hometown - is the Mediterranean island of Cyprus, dry, hot water, drinking water mostly from ships to import from Turkey. For a long-term solution to the problem of water shortage of Cyprus, Cyprus and Turkey to build a giant sea water supply engineering project, the water through a pipe of from Turkey Moore (ANAMUR) Jill to Cyprus (GIRNE), pipeline through 80 kilometers of the channel.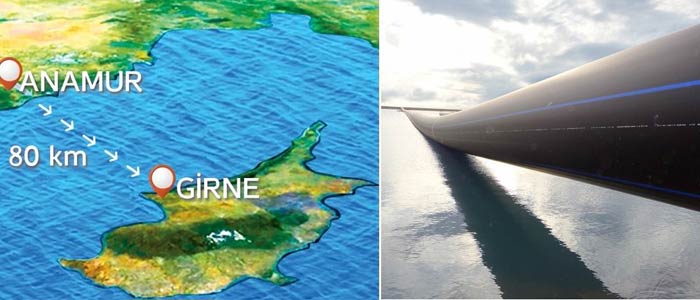 Turkey's largest plastic pipe supplier from FIRAT company has built a 5500 ㎡ factory in the seaside, buy JWELL company large pipe extrusion line, produced 160 root each 500 meters long 1600 mm diameter solid wall pipe, PE for this huge project.
Entire length 500 meters long pipes need five days and five nights non-stop production, the middle can not produce any error and small faults, highly stability required equipment.
Within the match with high efficiency and energy saving extruder production line, cold spiral mould structure, melting down, the melt temperature distribution even, implements the pipe interior and exterior quality requirements. At the same time also reduce energy consumption by about 40% than the traditional equipment, substantial cost savings.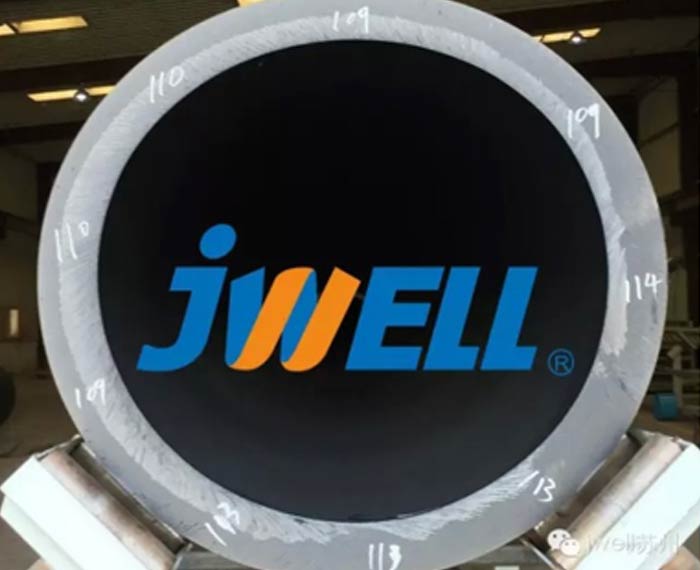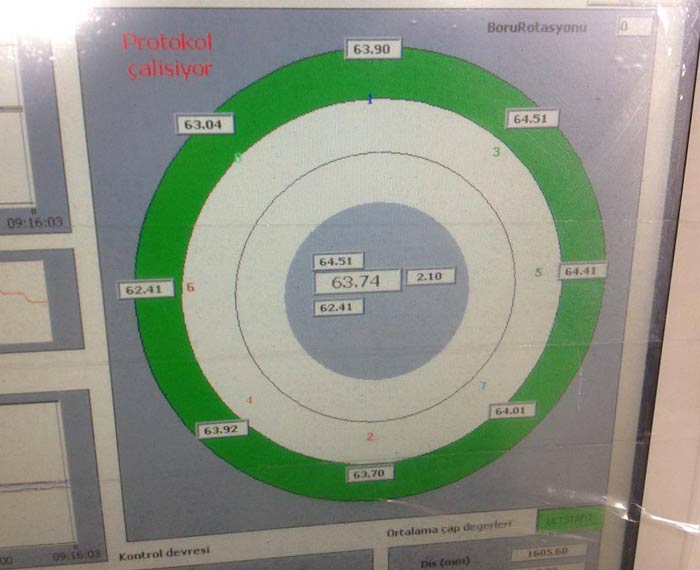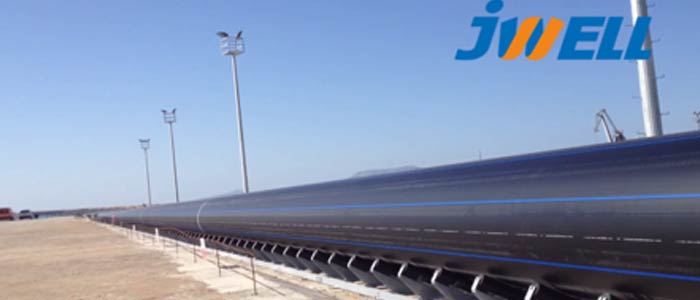 The HDPE/MDPE Water Supply And Gas Supply Pipe Extrusion Line developed by Jwell company is featured of unique structure, high automation, easy operation and reliable continuous manufacture performance. Pipe produced by our
machine has the moderate rigidity&strength, good flexibility, creep resistant, environmental stress crack resistance and
favorable hot melting property. As a result, this pipeis considered as the first choice for water and gas transportation system in citie
HDPE Pipe extrusion machine