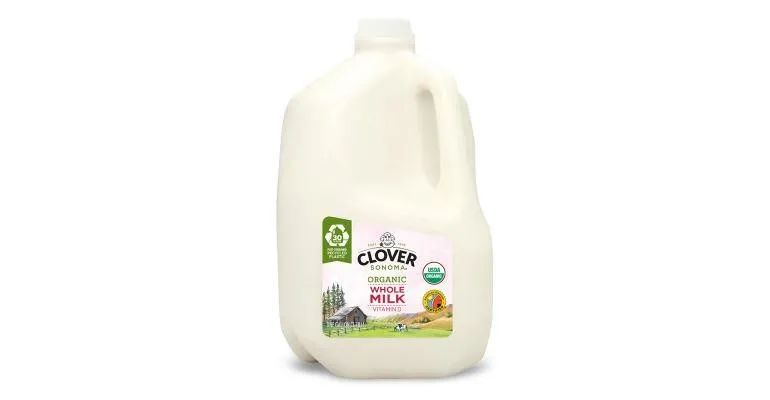 Clover Sonoma will launch an HDPE milk jug with 30% post-consumer recycled resin in 2022, a first for a US dairy company.
Clover Sonoma is a third-generation family business in Petaluma, California, with dairy as its main business. The first gallon milk jug with post-consumer recycled resin (PCR) is said to be coming soon. The product will be used on an organic milk processing line, and the company has pledged to increase the amount of PCR in milk jugs, with plans to add PCR to all brands of gallon milk jugs by 2025. Using PCR in plastic packaging creates a closed-loop system to recycle plastic gallon milk jugs and ensure that these packaging are reusable.
This isn't the first eco-friendly packaging improvement for dairy products. In 2020, Clover Sonoma launched the first fully renewable milk carton in the US. The company is also consciously reducing plastic waste, saying "no" to the plastic lids on paper milk cartons. The first gallon milk jug with 30% PCR content is the next step in sustainable packaging innovation. The first batch of PCR milk jugs will hit shelves in the first quarter of 2022 with a specific branding to educate consumers about the benefits of the new packaging.
"Innovation in packaging has become a top priority for our company in order to achieve our sustainability goals," said Chief Financial Officer Kristel Corson. "Finding sustainable solutions means taking risks and investing in what's best for the planet. We focus on using reusable, recyclable, renewable and environmentally conscious resources to improve the packaging of our product lines. We encourage food businesses Join us."
Corson noted that working with Altium Packaging, based in Atlanta, Georgia, helps make that happen. Josjos Hovis, Altium's Vice President of Sales, Food, Nutrition, Beverage Packaging, said, "Meeting consumer demand for these types of recycled products has driven us to quickly bring our products to market in the first quarter of 2022, while working to design a product that meets current demand and forecasts. products for future needs."
Advantages of PCR products
As one of the leading hdpe blow molding machine manufacturers in the world, JWELL would share you the advantages of PCR products. Once collected, packaged, melted (or shredded) and processed into new products, PCR material can be made into a variety of finished products, including plastic gallon milk jugs. Packaging containing PCR may have a slightly darker exterior, but is food-safe and FDA-approved.
PCR packaging has the same qualities as conventional packaging, including protection level, barrier properties and strength. Packaging containing PCR still blocks the penetration of light, oxygen, and other gases that affect product quality. Overall, the use of PCR packaging helps reduce Clover Sonoma's carbon footprint, reduce its impact on landfills, and meet overall sustainability goals.
According to the Ellen MacArthur Foundation, the circular economy can change the future of plastic packaging as it focuses on transforming our single-use economy into one where waste is eliminated, resources are recycled and naturally regenerated.
John Talbot, CEO of the California Milk Advisory Council, said: "By starting the cycle of milk jugs, Clover Sonoma is reducing the amount of packaging that goes to waste disposal sites. California dairy producers and processors are committed to providing A sustainable, nutrient-dense product while reducing milk's environmental impact throughout its life cycle. This move is an important step in that process."
Currently, the company's gallon milk jugs are made from HDPE resin, identified as the #2 plastic for recycling, one of the most widely accepted plastics in the US recycling program. As Clover Sonoma's demand for PCR increases, the company will need more rHDPE. If more consumers can clean the packaging, screw the lid on, and put the milk jug in the recycling bin, companies can use more recycled PCR to produce milk gallon jugs to further support the circular economy.